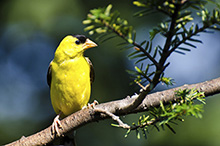 Elmwood Cemetery 2019
Birding Events
Spring is wonderful for birding! Please join birding experts from the Detroit Audubon Society, Grosse Pointe Audubon Society and Wild Birds Unlimited as we walk the grounds of Elmwood and look and listen for birds here in Detroit. Click here to learn about this and other upcoming events!
Cemetery Tours Available
Cemetery tours can be scheduled throughout the year. Please contact This email address is being protected from spambots. You need JavaScript enabled to view it. to arrange your tour of the grounds today!
Spring/Summer Flowers Available April 1st
We are sellingl our spring/summer in ground flowers through the office NOW. The begonia planters are a beautiful adornment for your loved one's grave. Call the office today to reserve one for your loved one, 313-567-3453.
Please Note Fall/Winter Hours:
Cemetery Grounds Access
Grounds are open daily for
your visit or recreation.

September 16 - April 30 (Summer Hours begin on May 1!)
8:30 a.m. – 4:00 p.m. Daily
Office Hours
9:00 a.m. – 4:00 p.m. Weekdays
9:00 a.m. – noon Saturdays
The office is closed on Sundays.