Click here to view or download a PDF.
Lynch was born enslaved in 1755. Not much is known about her life. A census listing in 1850 shows an African American Minta Lynch born in South Carolina and living in Cincinnati Ohio. It is unclear if this is the same woman despite the similar name and location of her birth. She is buried in Section S, Lot 81.

Lynch's marker is below.
Lynch is listed in Elmwood's Underground Railroad Network to Freedom Self-Guided Tour Map.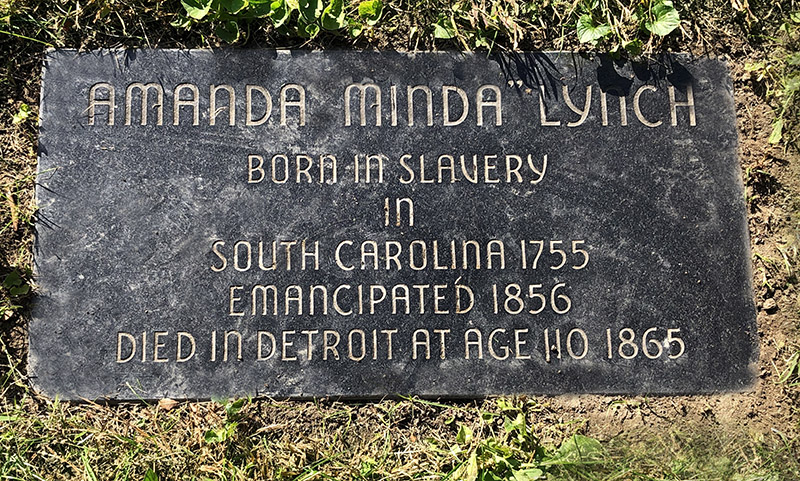 ---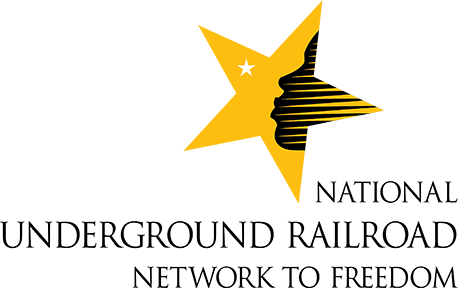 This material is based upon work assisted by a grant from the Association for the Study of African American Life and History (ASALH), funded by the Department of the Interior, National Park Service. Any opinions, findings, and conclusions or recommendations expressed in the material are those of the author(s) and do not necessarily reflect the views of ASALH or the Department of the Interior. Elmwood Cemetery's Network to Freedom Application was completed by Carol Mull and Gabrielle Lucci. This biography was completed based upon the Application and records available through Elmwood Cemetery, Detroit Historical Society, Burton Historical Library, Military Records of the United States, Michigan Historical Center, and various information sources.