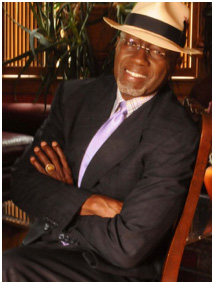 Roy L. Roulhac
(1943-2014)
Roy Roulhac was born in Florida in 1943. He was the first of his direct ancestors to graduate from high school. Relocating from Washington D.C. to Detroit in 1968, Roulhac was very active in the Detroit civil rights movement. In 1970 Roulhac graduated from Wayne State University, and obtained his law degree from University of Detroit Mercy in 1974.
His career included Assistant Wayne County Prosecutor in 1976; Congressional District Coordinator for Jimmy Carter's Presidential Campaign in 1976; Michigan administrative law judge from 1977 – 2006; and administrative law judge for the US Social Security Administration from 2006 – 2013.
His civic leadership included President - Association of Black Judges Michigan Chapter; President - State Bar of Michigan Administrative Law Section; and Chair - State Bar of Michigan Labor & Employment Section Council.
Roulhac was a life member and past president of the Fred Hart Williams Genealogical Society. He researched his family for over thirty years and in 2013 published Slave Genealogy of the Roulhac Family: French Masters and the Africans They Enslaved.
Roulhac received numerous awards and honors including the Spirit of Detroit and the Margaret McCall Thomas Ward History Maker Award.
He is interred in Gallery C, Level J, Niche 27.