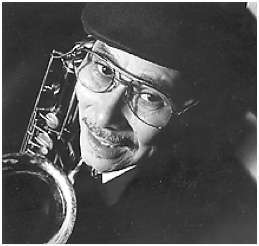 Thomas "Beans" Bowles
(1926 – 2000)
Thomas "Beans" Bowles was born on May 7, 1926 in South Bend Indiana. He came to Detroit in 1944 to attend Wayne State University. Shortly afterward, he left college to play with a U.S. Navy band both nationally and internationally. He later worked in a number of Detroit jazz bars, playing with Billie Holiday and Billy Eckstine, among others.
Bowles accepted a management job at Motown and has been credited as "an unsung hero of its success."
Bowles told Motown Records founder Berry Gordy Jr. that his artists lacked polish and needed professional instruction. He laughingly recalled one of the Marvelettes, a group fresh out of Inkster High School, walking out on stage looking around and chewing gum. Gordy saw his point and the grooming began.
It was also Bowles who suggested that Gordy put all his young artists on a bus to tour as the Motown Revue. Working with Gordy's sister, Ester Gordy Edwards, Bowles organized the tour. It was Bowles, the seasoned veteran, who conducted bed checks for the underage female singers and lectured the whole group on how to behave on the road, particularly in the South during the volatile 1960s civil rights era.
He played the saxophone and flute on several Motown hits by such artists as Marvin Gaye and the Supremes. Bowles composed the harmonica solo for Stevie Wonder's first hit, "Fingertips Part I" and arranged his "Fingertips Part II." The versatile musician also played the flute solos on Gaye's "Stubborn Kind of Fellow" and "What's Goin' On," and played saxophone for the Supremes' hit "Baby Love" and Martha and the Vandellas' "Heat Wave." He spent many years as musical director for Smokey Robinson & the Miracles.
Bowles is lavishly praised in the book "The Untold Story" by a number of notables. Some of the quotes include the following:
Gladys Knight: "Beans was definitely the go-to person. Everybody always said, 'Well maybe we had better call Beans.'"
Martha Reeves: "He was a master of all trades. Whatever was called for, Beans did. He was a fine musician, a wonderful gentleman."
Stevie Wonder: "He was a friend, a teacher and also like a father. In 1963 he wrote 'Fingertips' and it was in that year that I was able to do the things with him that helped to change my life."
Smokey Robinson: "We went down many roads together. His contribution to Motown is irreplaceable."
Otis Williams: "Beans was a catalyst for our career. He was our first manager, as well as a teacher of how to be a professional and in other areas concerning life."
Bowles died in January 2000 and is buried in Section J, Lot 1.