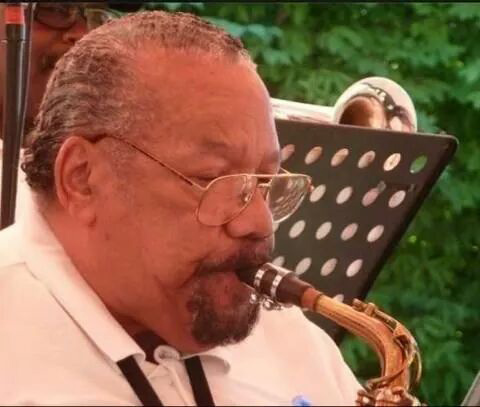 Ernest E. Rodgers, Jr.
Born: March 31, 1934
Died: June 10, 2014
Ernest E. Rodgers, Jr., best known as Ernie Rodgers, left an indelible mark on the Detroit community as an exemplary musician, educator and coach.
He was born on March 31, 1934 to Ernest and LaJune Rodgers. He was part of a family of artists and entertainers. As a child he and his brothers had a tap dance act and travelled throughout the United States and Canada performing with their parents.
Rodgers was a Woodwind master and a first call musician for pit orchestras and stage bands. He played with entertainers, orchestras, stage shows, and Broadway musicals. The performers he played with ranged from Al Green to Ziggy Johnson and included Ray Charles, Frank Sinatra, Johnny Mathis, Elvis Presley, Lena Horne, Nancy Wilson, Anita Baker, Joe Cocker, Natalie Cole, Liza Minnelli, Peabo Bryson, Stephanie Mills, Harold Melvin & the Blue Notes, Johnny Trudell Orchestra, and dozens of other headliners. He also recorded and toured with several Motown Records' artists including the Temptations, Marvin Gaye, Stevie Wonder, Aretha Franklin and the Marvelettes.
Rodgers was recognized as a Jazz great. He played with many top jazz artists including Sarah Vaughan, Ella Fitzgerald, Dizzy Gillespie, Quincy Jones, and Wynton Marsalis. His own ensemble, the RAPA House Jazz Band delighted audiences. In 2009, he received the Detroit Jazz Festival's prestigious Jazz Guardian Award.
Following his graduation from Cass Technical High School in Detroit, he was drafted and served honorably in the U. S. Army. He returned to Detroit and earned his Bachelor of Arts degree from Wayne State University in 1963, and his Masters of Arts from Eastern Michigan University in 1967. A subsequent desire led him to Marygrove College where he earned a degree in Education Administration in 1991.
Rodgers taught in Detroit Public Schools for over 40 years. He founded the acclaimed Northwestern High School Jazz Band which traveled throughout the United States and played in Germany, France, Belgium and at the Montreux Festival in Switzerland. He also coached the Northwestern Sea Colts for 10 years leading them to two City swim championships. He ultimately was the Assistant Principal at Northwestern until his retirement. He then became an adjunct professor with Wayne State's Jazz Studies Program and as an artist in residence at his alma mater, Cass Tech.
Rodgers is buried in Section JK, Lot 4.