6 mg xanax too much cheap tramadol 180 generic xanax 605 buy phentermine walmart buy ambien canada generic xanax at walmart
Breaking News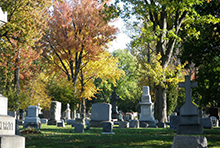 Come learn the stories of great Detroiters who are buried here at beautiful Elmwood Cemetery. Regular walking tours are held each Saturday in October from 10 a.m. to noon. Tours are limited in size. As a treat for our guests, Fall tours are free. Advance paid reservations are required. Call Historic Elmwood Foundation Executive Director, Joan Capuano, on (313) 801-1971, to make your reservation today. Fall hours begin October 1, 2014 and grounds are open daily from 8:30am - 4:00pm.
Also, don't forget to order your winter floral blankets, wreaths and bouquets today!
Come Explore Historic Elmwood Cemetery
Historic Elmwood Cemetery is the oldest continuously operating, non-denominational cemetery in Michigan. The cemetery was established in 1846 and incorporated in 1849 as a non-profit corporation by an act of the Michigan Legislature. Founded by some of early Detroit's leading citizens, Elmwood quickly expanded from its original 42 acres to its current size of 86 acres and became the final resting-place of tycoon and laborer alike.