2017 Fall Side Banner Info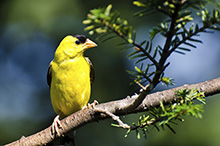 Elmwood Cemetery Announces Birding Events for Fall 2017
Please join birding experts from the Detroit Audubon Society, Grosse Pointe Audubon Society and Wild Birds Unlimited as we walk the grounds of Elmwood and look for signs of migrating and returning birds. Click here to learn about this and other upcoming events!
Winter Wreaths for Gravesites go on Sale October 1st
Please call the office on 313/567-3453 or email This email address is being protected from spambots. You need JavaScript enabled to view it. for additional information.
Please Note Fall and Winter Hours:
Cemetery Grounds Access
September 16 – April 30
8:30am – 4pm Daily
Office Hours
9:00am – 4pm Weekdays
9:00am – noon Saturdays
The office is closed on Sundays.